Author(s):
Jiyun Kim, Miso Kim, James P. Lantolf, Penn State
Publication Year(s):
2018
Metaphors in Korean is part of the units developed in the project 'Metaphoric Competence in the Foreign Language Classroom."
The unit contains guided activities that help students first study metaphorical associations and explore how associations may differ cross-culturally. The students are introduced to some expressions connected with the respective metaphors and they learn about their meanings. Students will learn to identify, interpret, and produce metaphoric language in their L2.
Background information is available in:
Bobrova, L., & Lantolf, J. P. (2012). Metaphor and Pedagogy (CALPER Working Paper Series, No. 11). The Pennsylvania State University: Center for Advanced Language Proficiency Education and Research. Available as a free download on our site under "Publications".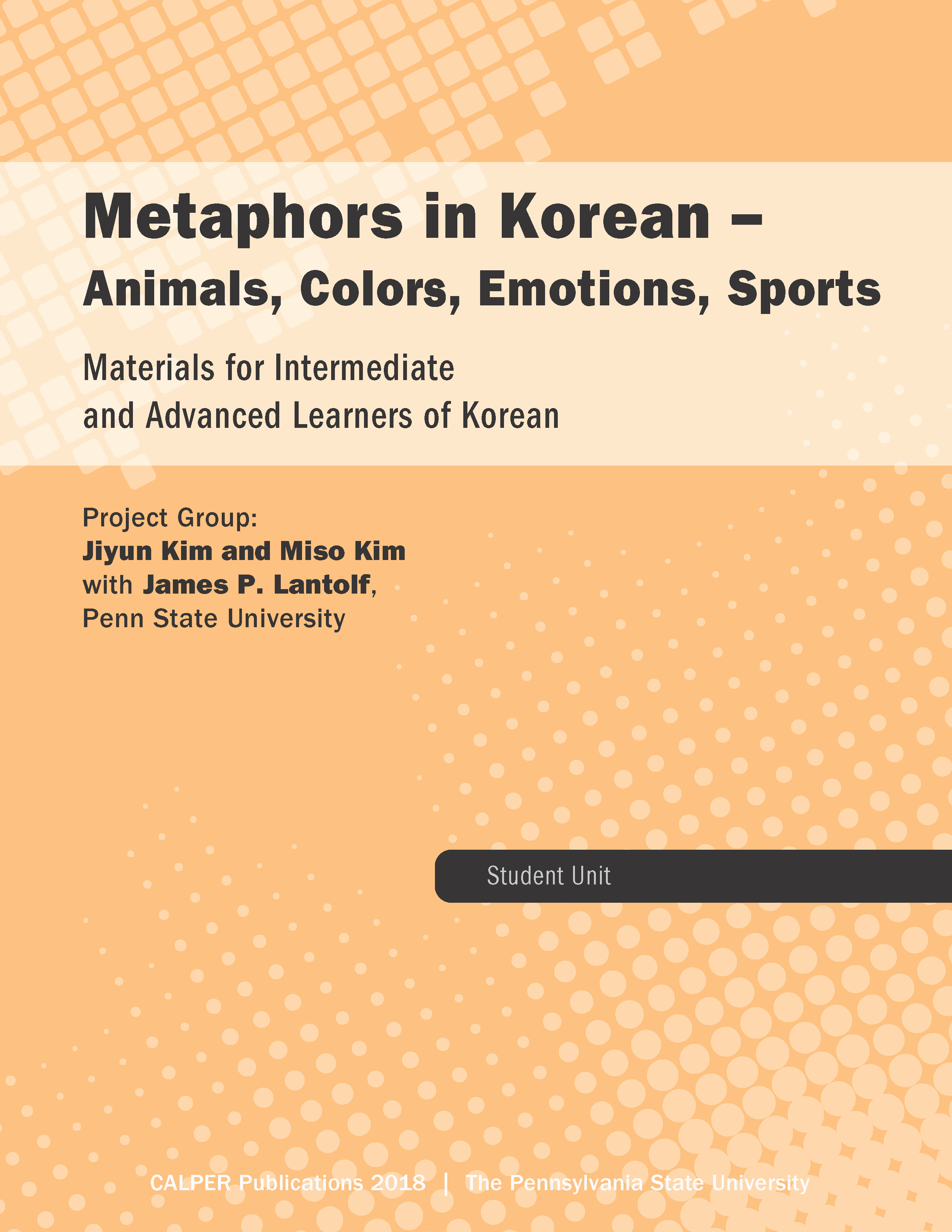 Metaphors in Korean – Animals, Colors, Emotions, Sports
(1) Student Unit
(2) Dictionary