Author(s):
Karen Johnson, Penn State
Publication Year(s):
2003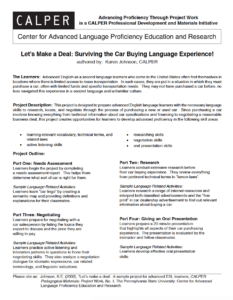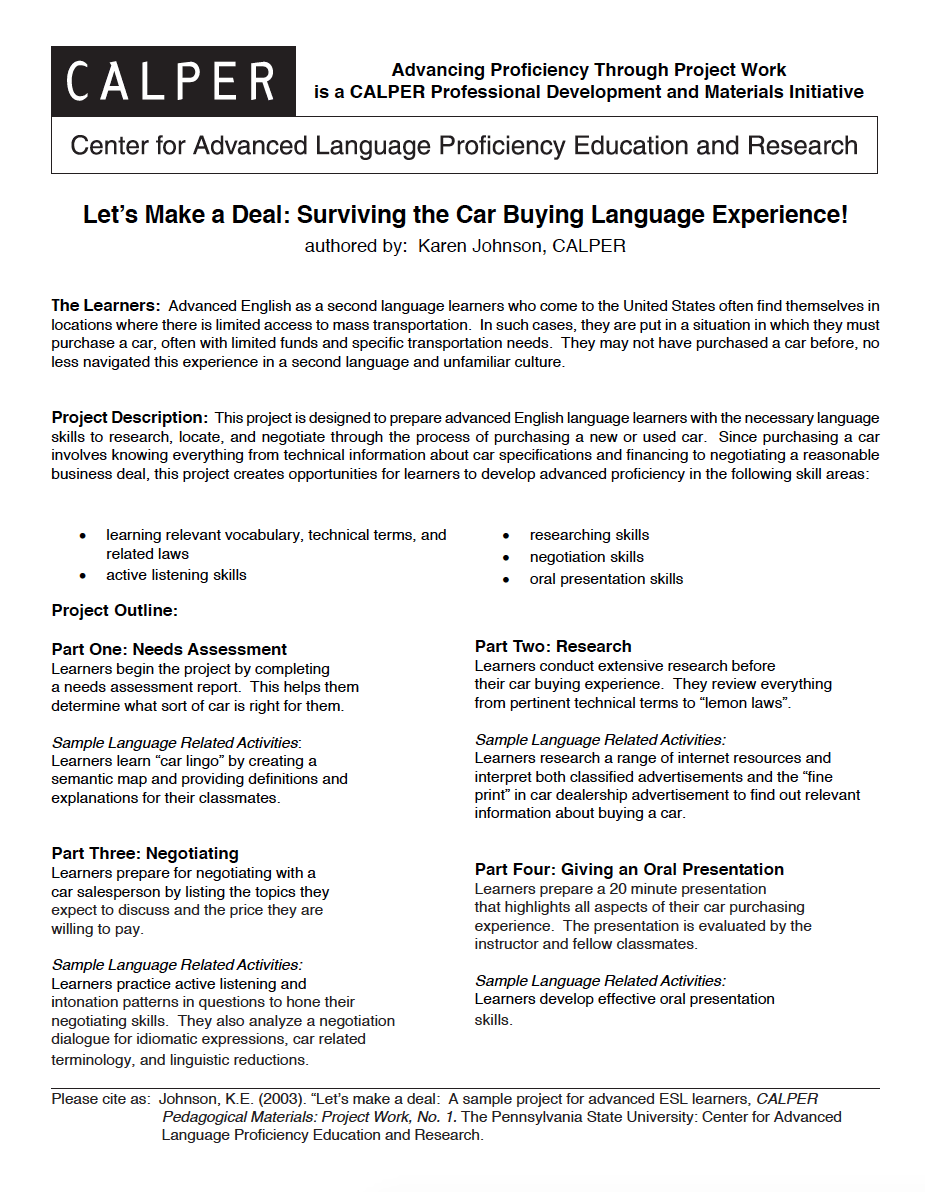 ESL/EFL:
Let's Make a Deal!: Surviving the Car Buying Language Experience! 
This project is designed to prepare advanced English language learners with the necessary language skills to research, locate, and negotiate through the process of purchasing a new or used car. Since purchasing a car involves knowing everything from technical information about car specifications and financing to negotiating a reasonable business deal, this project creates opportunities for learners to develop their proficiency further.